Get a good start on breastfeeding
Guidance on how to get your baby to latch on and avoid soars and cracks
Solve the most common issues
Increase mama-baby harmony during breastfeeding
Support better sleep for mama and baby
Translate your baby's cries
Listen to your own intuition with self confidence and strength
2 hrs online – Kr. 1.300,-
2 hrs in your own home – Kr. 1650,-
(if you live more than 10km from Islands Brygge south, there will be a travel expense fee of DKK 200,- + DKK 2,50 pr. km)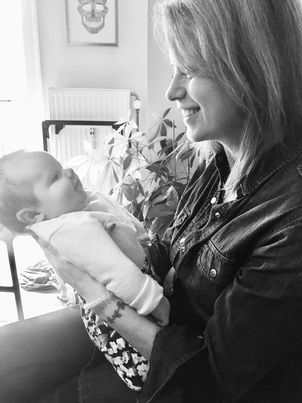 Breastfeeding can be a challange ∗ YOU ARE NOT ALONE ∗
As a new mom and parent, it can be helpful to receive good advise and ideas form others. But it is common to get confused by conflicting advise from various sources. This can create confusion and uncertainty. I'm sure, that you already ARE DOING YOUR BEST ∼ Well done, Mama!
I can offer you guidance on breastfeeding positions, breastfeeding techniques and sucking techniques, which are important for successful breastfeeding and a good breastfeeding journey.
My experience is, that successful breastfeeding comes from teamwork:
∼ mama cares for baby, partner cares for mom∼
4 breastfeeding tips ♥
1: Skin to skin: helps to promote breastfeeding, especially in the first days
2: Reclined breastfeeding: helps you to sit comfortably, and your baby to get a deep grip on the breast
3: Frequent breastfeeding 24/7: aim for a minimum of 8 and preferably 10-12 breastfeeds a day
4: Breastfeeding is a team effort: the support of your partner and your environment is important for your breastfeeding process.
Source: Ingrid Nilsson, ph.d.