60 min. – incl. a short talk
Loosen tensions
Calm your nervous system
Connect with your body
Connect with your baby
Self-care ≈ Oxytocin boost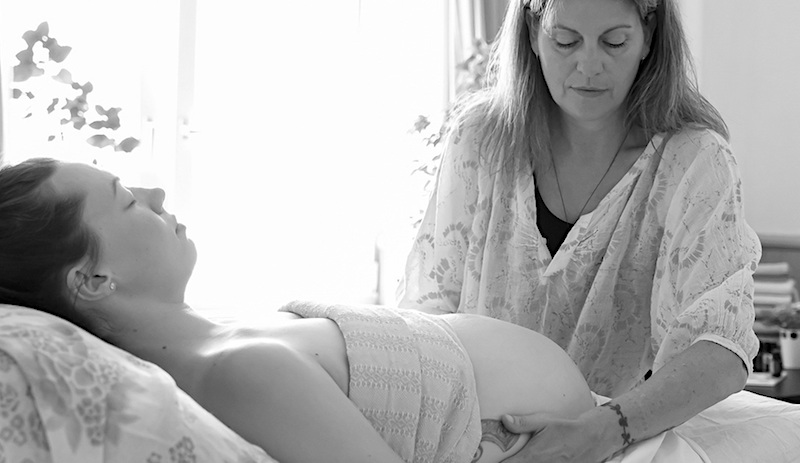 10 good reasons to get a pregnancy massage
Connect with your baby
Pregnancy massage allows you to take a moment of space to create a deeper contact with your baby. Good for mama ∼ Good for baby.
Stress-reducing
Pregnancy massage will help reduce stress.
Swollen feet
A gentle foot and leg massage will reduce swollen feet
Good sleep
You will have a deeper, calmer sleep following a relaxing massage.
Body awareness
Pregnancy is the period where it is especially important to get in touch with your body. The massage will give you the space to translate your body's signals, so you can get in-sync with it.
Pelvic pain
Due to pregnancy, pelvic pain can be an issue. It can be treated with special massage techniques. Therefor it is a good idea to receive massage from week 20.
General pregnancy issues
A pregnancy can cause bodily discomfort. Most pregnancy problems can be remedied and relieved with massage.
Pregnancy depression
Massage can ease depression. I can be a good idea to find a massage therapist who can teach your partner to give massage. Frequent and regular massage can help lift a depressive state. Massage can also be a way for you and your partner to prepare for birth.
Natural pain relief
It has been shown that regular massage, the last month up to the birth, positively affects your pain threshold, so you experience less pain during your birth.
Increased self-esteem
Massage, which also includes conversation, can help you understand your feelings and thoughts and increase belief in yourself. It can also increases the joy of life and pregnancy.